Dedicated Business, Family, Real Estate & Real Estate Planning Attorneys Protecting Your Interests
Merrigan Brandt Ostenso Cambre, P.A. is a general practice firm serving Hopkins, Wyzata, Minnetonka and the greater Minneapolis/St. Paul area. Whatever legal issue you're facing, our attorneys provide innovative, cost-effective solutions for entrepreneurs, business owners, individuals, and families.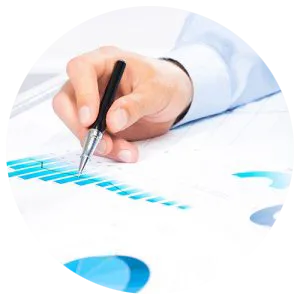 We handle Minnetonka and Hopkins business law issues of any size or complexity including buying, selling or starting a new business, as well as:

Contract Review/Contractual Disputes — We negotiate and draft business contracts, including confidentiality agreements, non-compete agreements, operating agreements, shareholder agreements, leases and buy-sell agreements. We resolve contract disputes through informal negotiation, arbitration and mediation.
Commercial & Civil Litigation — We have a proven track record in court, including breach of contract, state and federal employment laws, business dissolution, franchise disputes, debt collection and shareholder issues.
Business Formation & Entity Selection — We help you protect and enrich your business by structuring a sole proprietorship, partnership, corporation or limited liability company.
Veterinarians, Hospitals & Clinics — We counsel owners of veterinary hospitals and clinics regarding legal issues pertaining to the operation of their practice, buying and selling practices, employment issues, and noncompetes. We also represent veterinarians who are called before the Minnesota Board of Veterinary Medicine for possible disciplinary action.
Service Stations & Convenience Stores — MBOC has a long history of providing legal services to owners of service stations, convenience/gas stores, and members of the Minnesota Service Stations Associations. MBOC attorneys are also experienced in dealing with issues related to Jobbers, petroleum companies, Minnesota Pollution Control ("MPCA"), franchises, and the complexities of buying and selling a business.
We take pride in protecting your business in the boardroom and the courtroom.
Our Minnetonka estate planning and probate law services include living wills, financial guidance and estate administration. We also help with:

Wills & Trusts — To protect your wishes and your assets, we create a tailored estate plan, which may include a will, living trust, power of attorney or healthcare directive.
Guardianship & Conservatorship — Our attorneys can establish a guardianship for a loved one who can no longer manage their own health, personal care, and safety. We can also help appoint a conservator to manage your incapacitated loved one's financial affairs.
However complex your situation, we'll help you create a comprehensive plan to manage your assets, prepare for illness or incapacity, and provide for loved ones after you are gone.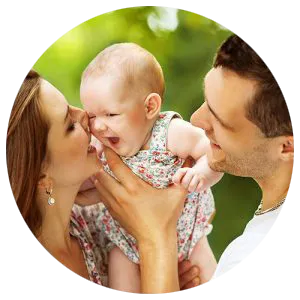 Family law issues are notoriously stressful and emotional in nature. It helps to have an experienced, compassionate attorney on your side. We handle cases pertaining to:

Divorce & Modifications — Our divorce attorneys help with equitable division of the marital home and assets, alimony, child support, and child custody rights.
Alimony/Maintenance — We help you establish equitable spousal support.
Child Custody & Visitation — Whether you seek joint or sole legal or physical custody, we protect your parental rights and the best interests of your child.
We strive to make your family problems as painless as possible for everyone involved, even as we fight vigorously for the best result in your divorce, child custody, or child support case.
Our attorneys have extensive experience in all areas of Minnesota real estate law. We'll help you with condominium issues, mechanic's liens, evictions, foreclosures, title defects and boundary disputes, as well as:

Residential & Commercial Transactions — For a smooth and precise transaction from offer to closing, our attorneys draft and review sales contracts, negotiate real estate agreements, review lending documents, search and clear titles, and rectify legal issues as they arise.
Landlord-Tenant Disputes — Whether the disagreement involves nonpayment of rent, responsibility for repairs, eviction or a security deposit, we work to resolve disputes successfully for landlords and tenants.
Whether you are a first-time home buyer or a commercial landlord, we zealously protect your interests.
Expungements are the legal equivalent of a blank slate. If you are expunged of a certain charge, it is sealed and can't be used against you again in the future. We can help you turn a new leaf and clean up your record.
Personal Injury Law
Merrigan Brandt Ostenso Cambre, P.A. helps victims of motor vehicle accidents, catastrophic injuries, slip and fall accidents, and physical assaults get the relief they deserve. We handle the insurance companies and negligent parties for you. If you do not recover damages, you are not liable for any attorney's fees. For an initial consultation on your personal injury case, contact us today.
Contact our lawyers today for comprehensive legal assistance
When you partner with MBOC, you get the breadth of experience of a large firm with the high-touch of a boutique firm. Having served the Hopkins area for over 60 years, we're ready to take on any legal challenge you may be up against.
Merrigan Brandt Ostenso Cambre, P.A. provides knowledgeable and client-focused legal services to Wayzata residents. Whether you are negotiating a child custody agreement or a sophisticated business deal, our experienced lawyers can help. Call us today at 952-933-2390 to schedule your initial consultation.