Helpful Tips to Get Started
Trusted counsel during divorce and child custody disputes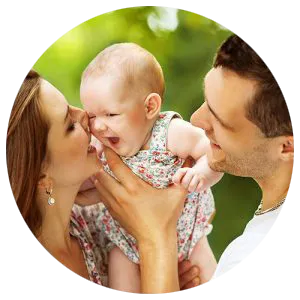 If you are experiencing the frustration of marital and family conflict, Merrigan, Brandt & Ostenso, P.A. can help. We have served families in Minneapolis' west metro area for 50 years. We handle a variety of cases, including
divorce
, alimony,
child support
,
child custody
and visitation. Our lawyers understand the needs of families in crisis and work hard to make the process as smooth as possible.
Child custody and property concerns in divorce cases
Marriages end for a variety of reasons, but the legal concerns during divorce (called dissolution of marriage under Minnesota law) are largely the same. Determining the children's care and custody is the most complicated issue to resolve. For couples without children, property division takes precedence.
Children
Parents must first decide on a child custody arrangement. In Minnesota, "legal custody" is the right to make decisions about how to raise the child, such as education, healthcare and religion. "Physical custody" involves day-to-day decisions, including where the child lives. Parents may share these responsibilities through joint custody, or one parent may assume sole custody. Divorcing spouses must also divide parenting time, generally by creating a visitation schedule enforced by the court.
Property
Most property acquired during the marriage is "marital property." While real estate is often the most valuable asset in a divorce, couples must also decide how to deal with vehicles, furniture, retirement accounts and even pets. If the two sides cannot reach an agreement, the court makes an "equitable distribution of the property." This may not mean the property is evenly divided. Under Minnesota divorce laws, the court considers:
Length of the marriage
Any prior marriage of a party
Age of each spouse
Health of each spouse
Life station and/or occupation of each spouse
Amount and sources of income of each spouse
Employability of each spouse
Each spouse's estate
Each spouse's needs and liabilities of each party
Future opportunities to acquire assets
Contributions during the marriage, including a homemaker's contribution.
Your future is waiting
Ending a marriage is typically a difficult decision fraught with stress and anxiety. Our capable and compassionate divorce attorneys offer helpful guidance and support. We'll guide you through the process to ensure it goes as quickly and smoothly as possible, with all facets addressed equitably.
The support you deserve
Alimony and child support payments maintain the financial stability of all parties to a marriage. Our experienced lawyers can help you and your spouse negotiate terms and finalize details in court if needed. We'll help you through a complicated process.
You can trust us with your family law matters
During a divorce or child custody dispute, you need an experienced and loyal attorney by your side. We take pride in becoming pseudo-members of our clients' families and watching them prosper following a life transition. We always offer compassionate yet aggressive representation.
Merrigan, Brandt & Ostenso, P.A. has over 60 years' experience in family law matters including divorce and child custody. If you would like to schedule an appointment to speak with one of our dedicated Wayzata attorneys, call us today at 952-933-2390 or contact us online.