Powerful Ally to Small and Large Companies
At Merrigan, Brandt & Ostenso, P.A., we are committed to helping you achieve your business goals. With more than six decades of experience, our attorneys can take on the most complex business legal issues. Whether you are an established million-dollar corporation or an entrepreneur just getting started, you will feel confident having our attorneys in your corner.
Watch Ned Ostenso address small business owner questions:
The importance of an enforceable business contract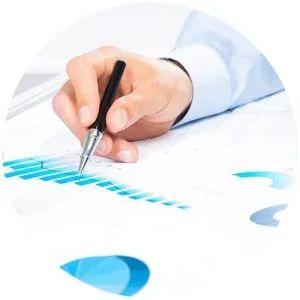 We negotiate and draft contracts, including partnership agreements, commercial leases, buy-sell agreements, bills of sale and employment agreements. These agreements are one of the best legal tools to protect your business.
While it may be tempting to draft a contract without the assistance of an experienced business attorney, it is important to remember that mistakes can lead to unforeseen legal consequences that can have far-reaching impacts. Contract review by a trusted business attorney can save time and money in the long run.
Business Formation & Entity Selection — We help you protect and enrich your business by structuring a sole proprietorship, partnership, corporation or limited liability company.
Veterinarians, Hospitals & Clinics — We counsel owners of veterinary hospitals and clinics regarding legal issues pertaining to the operation of their practice, buying and selling practices, employment issues, and noncompetes. We also represent veterinarians who are called before the Minnesota Board of Veterinary Medicine for possible disciplinary action.
Service Stations & Convenience Stores — MBOC has a long history of providing legal services to owners of service stations, convenience/gas stores, and members of the Minnesota Service Stations Associations. MBOC attorneys are also experienced in dealing with issues related to Jobbers, petroleum companies, Minnesota Pollution Control ("MPCA"), franchises, and the complexities of buying and selling a business.
Litigation is not the only way to resolve a business dispute
When you face a business disagreement, you don't necessarily have to go to court. In fact, businesses can achieve favorable results by exploring other options, such as mediation and arbitration. In some cases, the agreement between the parties may actually require it.
Mediation and Arbitration
In mediation, a neutral third party facilitates negotiations between the sides to resolve the issues in dispute. The mediator's job is to help the parties find common ground rather than to take sides in the dispute. In arbitration, a neutral third party is appointed to resolve the disagreement. Much like a court case, the decision is binding on the parties. Both mediation and arbitration are faster and cheaper than litigation.
Litigation
In some circumstances, litigation is necessary. In these cases, the parties will proceed through the steps of a business lawsuit, which include pleadings, discovery, trial, and appeal. However, the parties may still decide to settle the dispute anytime along the way. In fact, the majority of all cases are resolved prior to trial.
Protect your business today
The best thing you can do for your business is to build it upon a strong foundation that supports your interests and rights. Don't get trapped in a legal jam down the way — contact one of our savvy business law attorneys today!
Merrigan, Brandt & Ostenso, P.A. works closely with Minnesota entrepreneurs and business owners to help their operations run smoothly. From contract negotiation to commercial litigation, our experienced lawyers are up to the task. Call us today at 952-933-2390 to schedule an initial consultation.